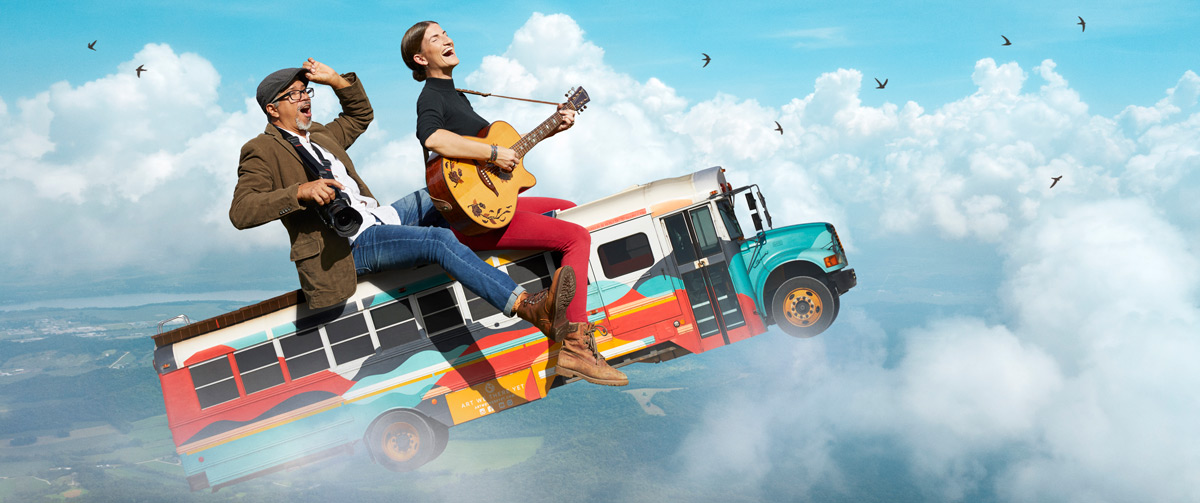 We are a pair of artists with a passion for understanding the world through the lens of our art. Through photography, film, audio recordings, painting, and public art, we aim to document and share the diverse sights and sounds of our world. It is our mission to create art that highlights the diversity, challenges, and shared humanity of peoples across the globe.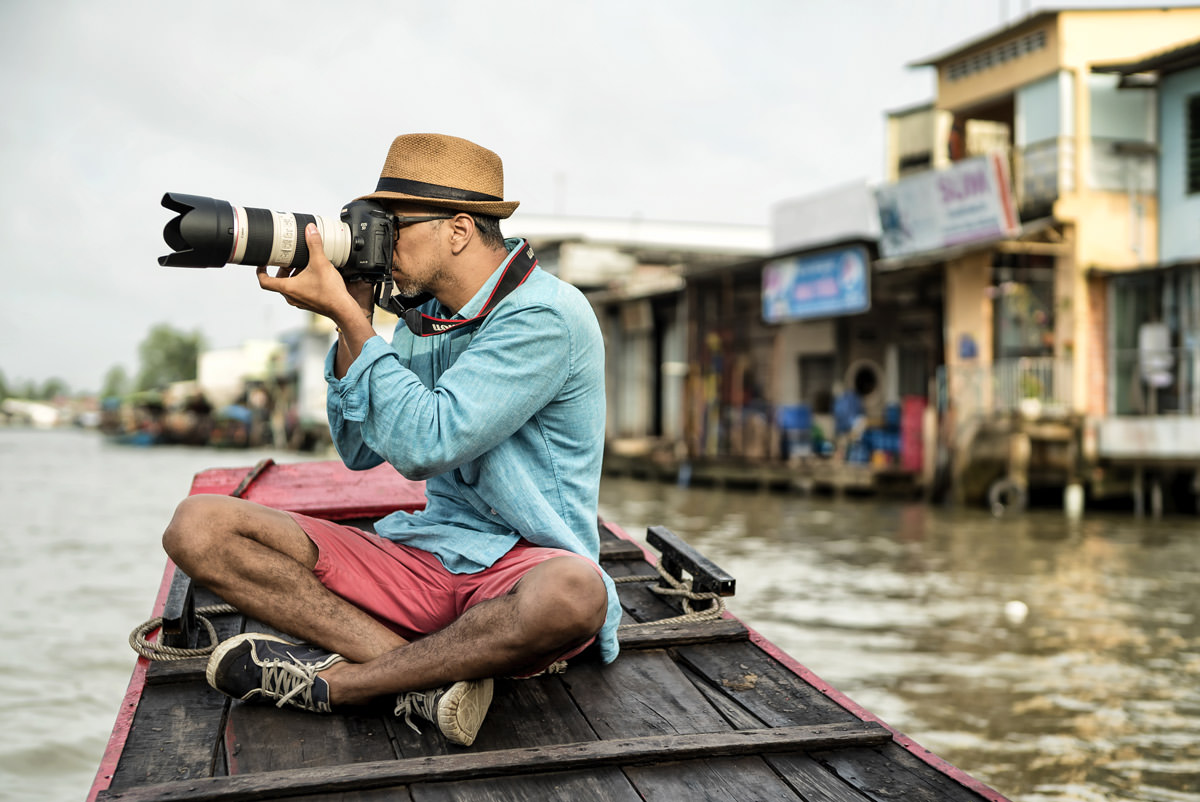 José Luis Vílchez is a fine art painter, photographer, and musician from Nicaragua and the USA. He is a graduate of the School of the Art Institute of Chicago, one of most prestigious art schools in the world, and he has traveled to over 70 countries. He co-founded the Lido Art Center in Guangzhou, China where he also conducted portfolio reviews to help students gain acceptance to the world's top art schools. His work has been shown in galleries in the United States, China, India, Nicaragua, and Romania. www.joseluisvilchez.com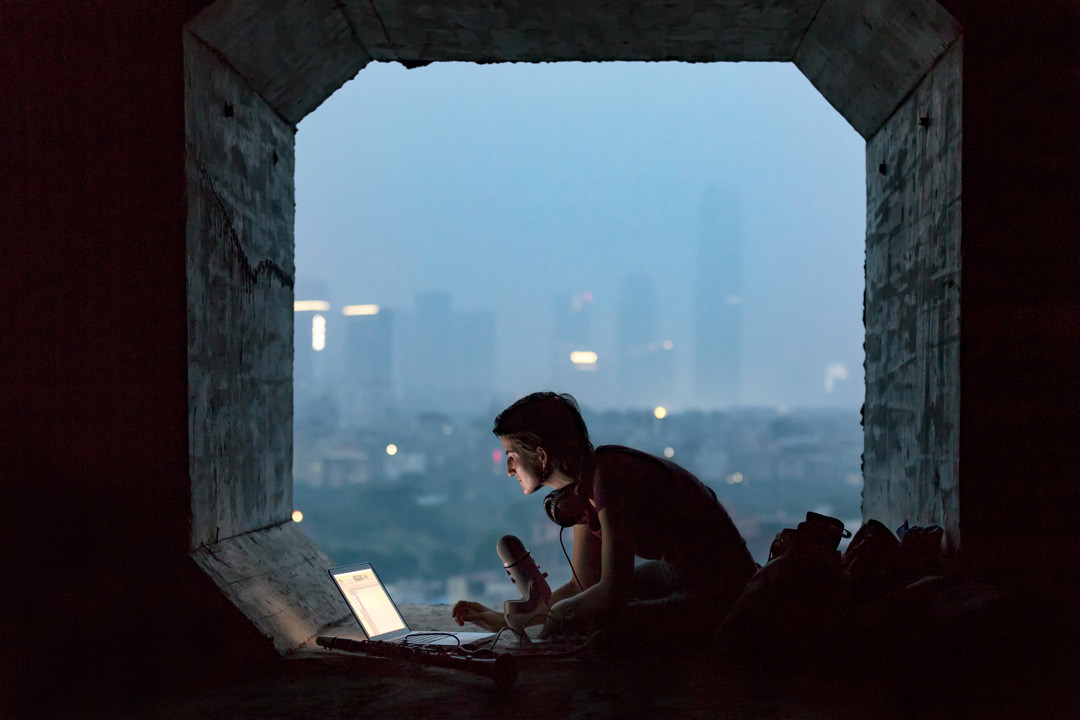 Cora Rose is a singer-songwriter and producer from the USA. She began songwriting at 7, performing at 12, and released her first album at 15. Her work has been used in film, theater, and television, including NBC's Parks and Recreation and the acclaimed documentary, Taming Wild. Her first original score garnered an Outstanding Achievement for Best Score from the Druk International Film Festival. She developed a songwriting workshop program, which she has conducted in public K-12 schools throughout the United States. www.corarose.com
---
ONCE UPON A TIME IN NICARAGUA…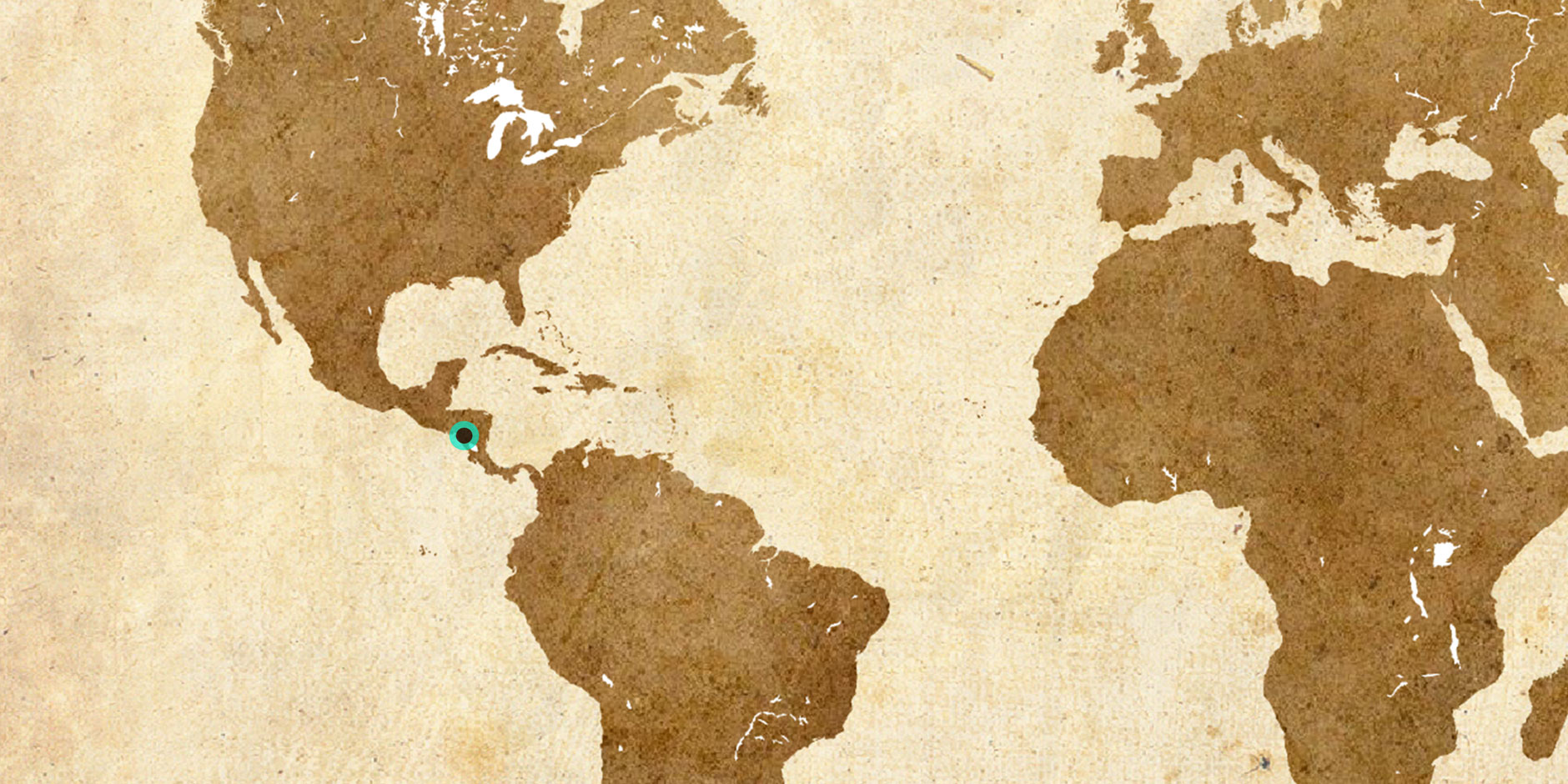 My name is José Luis Vílchez. I was born in El Sauce, Nicaragua in 1981. My childhood played out against the backdrop of the Nicaraguan Revolution, a war which had a grave affect on every family in Nicaragua. Mine was no exception; my grandfather and uncle were both killed in the conflict. I remember the rationing of food and goods, disappearances, and the daily procession of army trucks through town bringing coffins to families.
Despite this setting, I still feel that my childhood was a happy time. I remember playing with my brothers and all the neighborhood kids. I loved school, was curious about the world, and fascinated by music. I remember the first time I saw a world map, and my reaction. I was nine years old. I saw Nicaragua – my tiny little country – and the immense world it was part of. I was blown away, and knew right then that I wanted to see that big wide world.
My dad is a saddle maker. He hand makes saddles for local ranchers from rough rolls of leather from local cattle. The soundtrack of my childhood was the clang-clang-clang of the hammer as he hand-tooled designs into the leather. My mom was a stay-at-home during my childhood. After we were grown and living in the States, my brothers and I sent her the capital to start a small convenience store attached the house. That store now sustains the household.
When I was seventeen, I received a visa to visit my uncles in Miami. They had received asylum after fleeing during the Revolution to avoid being recruited as a child soldiers. I had originally planned to stay only for three months, then return to Nicaragua to study architecture. But Hurricane Mitch devastated Nicaragua in 1998, and it was necessary for me to stay to help support my family back home. I received Temporary Protection Status (TPS) along with many Nicaraguans at that time.
Fast forward ten years. I was still in Miami. I had a small embroidery business, and I was married. My younger brothers had since migrated to the United States, and my family was fully split between two countries. Then the recession of 2009 hit and my business was devastated. My ex-wife and I took that as the opportunity to leave it all behind, and do what we always dreamed – travel the wold.
We traveled for two years, then returned to the States to pursue degrees. The marriage amicably came to an end, and we remain friends to this day. I focused my sights fully on my goal – to meld my two loves of art and travel. I graduated from the School of the Art Institute of Chicago, and continued to travel every opportunity I could. I funded my travels through the sale of my art, and built my skill in photography using the world as my subject.
After graduating from SAIC, I began a yearlong journey around the world with my camera in tow. By the end of that trip, I had successfully visited 70 countries on 4 continents. Travel had become my art practice. I think back to my nine year old self, looking at the world map for the first time. I feel I have served him well.
After that journey around the world, I moved to China to co-found Lido Art Center with fellow SAIC alum, Daisy Li. I wasn't in China five months before I crossed paths with this girl from Wisconsin…
ONCE UPON A TIME IN WISCONSIN…
My name is Cora Rose. I was born in Southwest Wisconsin in 1987. My childhood was beautiful, set against the backdrop of the rolling green farmland of rural Wisconsin. As a child, my world was filled with two simple wonders – music and nature. My parents raised five of us on 55 wooded acres, where we spent our days building forts, romping in the forest, and catching crawfish in the creek. My days were steeped in music and arts as well; I was constantly engaged in art of some form, be it music, painting, drawing, or theater.
My father is an educator. He was a teacher for many years, then helped develop over 100 place-based and project-based schools across the country. My mother is a healer. She is a massage, polarity, and craniosacral therapist, and she is the most intuitive, perceptive person I know. They raised us to be builders, scientists, small-business owners, farmers, and all of us artists. Most importantly, they encouraged us to be curious about the world and to see all people as equal.
I began piano lessons at four, writing songs at seven, and performing concerts in my community at twelve. When I turned sixteen, I received a guitar, an 8-track recorder, and the basement bedroom. It was game over. I found a true passion in producing recordings, losing myself in layering track upon track. To me, it was like painting with sound.
After high school, I moved to Nashville. I had managers and artist development plans in the works, but something felt wrong. I felt a strong tug to travel, and to better understand the cogs of the political and economic systems of the world. So I whisked myself away to study economic development, trade policy, and Spanish at College of the Atlantic in Maine. I completed in-depth ethnographic studies in Mexico and Ghana, where I also worked with development project NGOs. Throughout all this, I continued to write and produce music, using it as a means to emotionally process my studies.
After college, I delved headlong into music production and following my father's footsteps in education. I started a small business conducting songwriting workshops in schools around the country. When I wasn't teaching, I was writing more songs than I care to count and experimenting with production styles.
Then I did an about-face and served two years as a probation officer for the City of Nashville! I felt the tug to dig into economic and social issues again. The most rewarding work from that time was helping start Cherished HEARTS, an intervention court for victims of human trafficking. As always, writing and producing recordings remained a constant.
I nearly put down roots in Nashville. But deep down I understood where my heart was – in travel, seeing and understanding more of the world, and in releasing the hundreds of songs I had written over the years. So I sold or gave away everything I owned, save two suitcases and my guitar. And I moved to China…
ONCE UPON A TIME IN CHINA…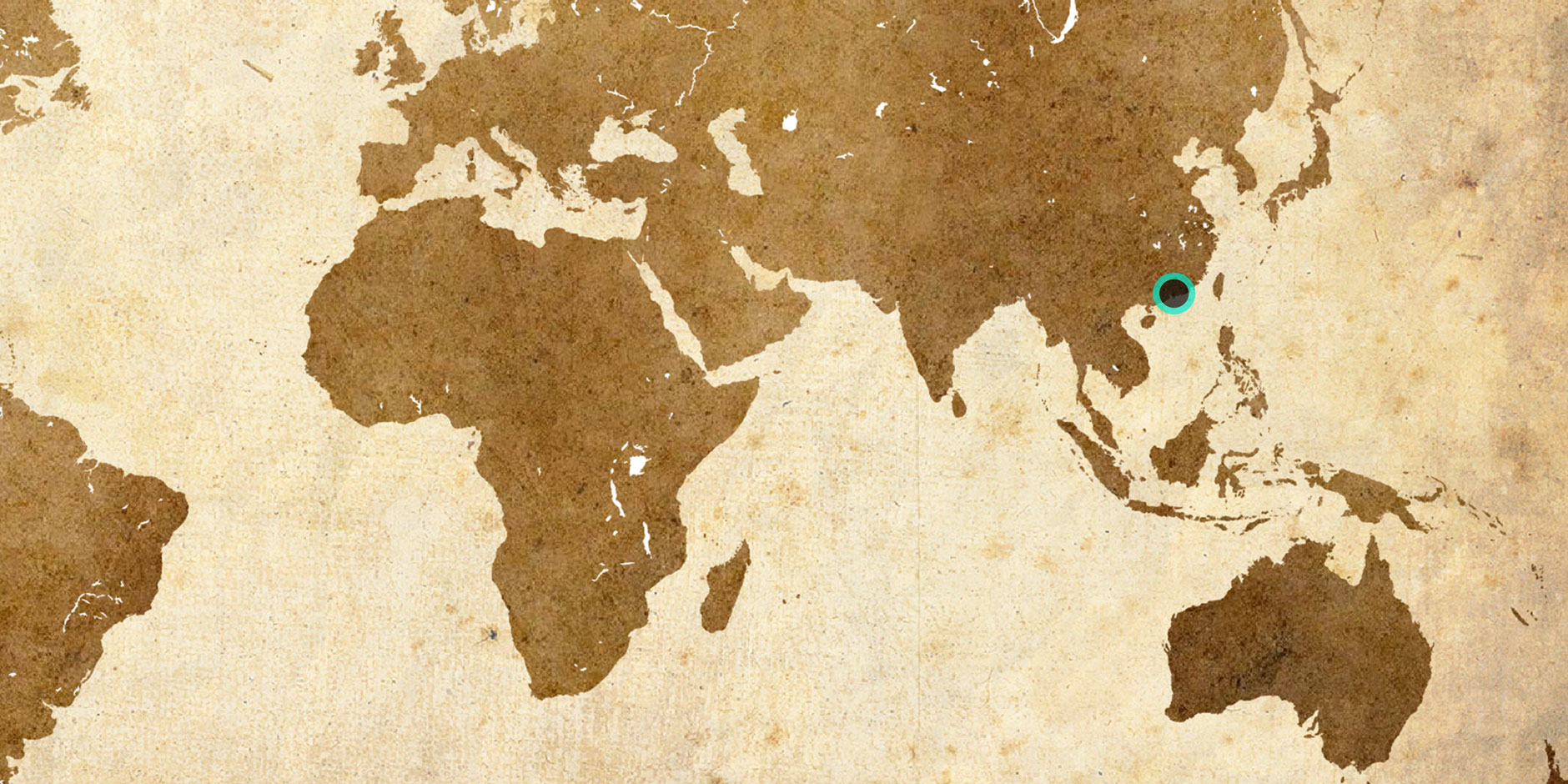 Guangzhou is the third largest city in China. Amongst this sprawling city of 13 million, we lived just two metro stops away from one another.
When we first met, neither of us was sure whether it was a date or a business meeting. Jose took me to visit one of his gallery exhibitions, and we talked about different creative projects we could collaborate on. It took two months of social events and more 'project brainstorm meetings' before the ice finally broke and we began dating.
Things moved quickly after that. We began building creative projects, combining and weaving together our skills in audio and visual arts. We traveled in the region every opportunity we had – Vietnam, Malaysia, and Guilin – creating work as we went.
Then one day Jose told me about an idea he'd harbored for many years. To convert an old American school bus into a traveling artist residency, and to drive it from North to South America creating art along the way. Ten months later, we had our bags packed and our money saved! The plan: move back across the world and devote ourselves full-time to bringing the Art We There Yet project to life.
---
WHAT CAME BEFORE THE AMERICAS PROJECT
---
Photo Credit: Thank you to Hanna Agar Photography for the amazing pictures of us on the bus!