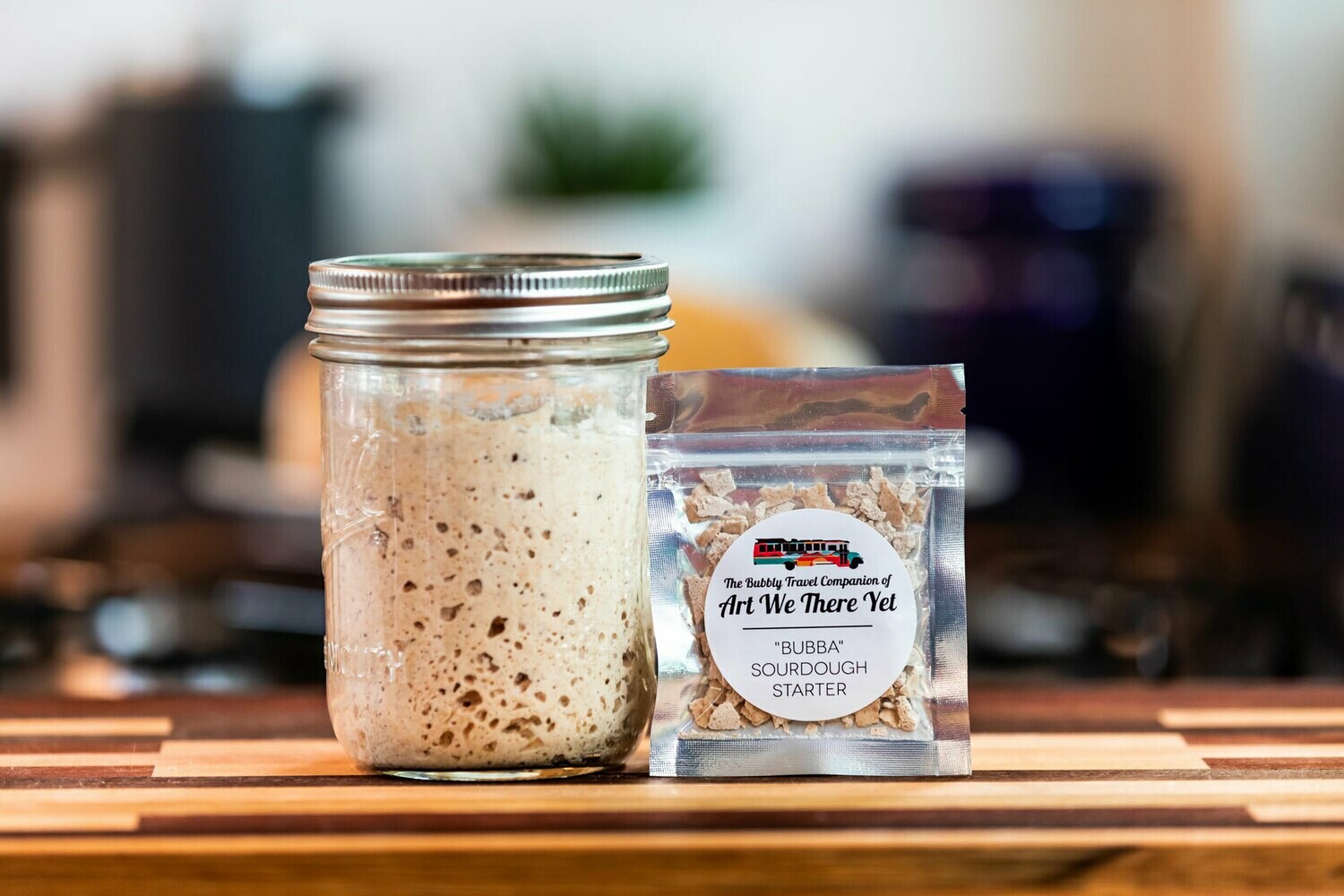 Our Sourdough Starter
00075
Product Details
Take home a little piece of the Art We There Yet story!
Our sourdough starter, lovingly named "Bubba", is our bubbly travel companion. It is traveling with us across 23 countries of the Americas, and it has already provided us many a delicious sourdough loaf.
Included in your purchase:
-Packet of dried starter (3 tsp)
-PDF containing: How to Revive your Starter, How to Maintain your Starter, and Cora's Bus Bread Recipe (Download Here)
-Free Art We There Yet sticker
What is the story behind "Bubba" the sourdough starter?

"Bubba" is a starter with a story! When we were in Sparta, NC, we connected with Maggie, one of the teachers at Alleghany JAM where we painted a mural and did a songwriting workshop. Maggie also loves baking, and offered to share some of her starter as we didn't have any on the bus. Since then, it has been thriving! We have shared bread and starter with many folks met along the way.
The name "Bubba" came about after we asked our close-knit Patreon community for name suggestions. Every sourdough starter must have a name! Our community had quite a lot of fun brainstorming fun and cheeky names. Then "Bubba" won the vote by a landslide!
Your purchase goes directly to the operating costs of the Art We There Yet project. Thank you for your support!

Save this product for later